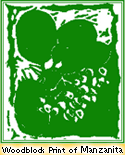 Conveniently Located in Half Moon Bay!
Since 1960 Yerba Buena Nursery has grown and offered one of the most extensive selections of California Native Plants for the garden. Our 55+ years of experience with native plants will help you select and successfully grow these beautiful and locally originating plants in your yard.

Look for the "Yerba Buena Nursery" sign at Pastorino Farms

Physical Location: 12511 San Mateo Rd. (Hwy 92) in Half Moon Bay
Mailing Address: PO Box 3188, Half Moon Bay, CA 94019

We look forward to seeing you!
---
We accept only CHECKS or CASH for payment. Please bring a check with you when you visit. Thank you!

---
Native Garden "Tune-Up" Service
On-Site Garden Review Only $100!





Take the opportunity to have our knowledgeable Nursery Manager come out to your garden and give you tips on how to maintain your current garden as well as suggest specific plants for your vacant areas.

Select dates available, click here to learn more.

---
New Book!
California Bees and Blooms



From the publisher: ...California Bees and Blooms presents an authoritative look at [bees], emphasizing their vital relationship with flowers. This book provides information on fifty-three bee-friendly plants and how to grow them. Just a few square feet of poppies, sage, and phacelia are enough to sustain a healthy population of wild bees, transforming an urban or suburban garden into a world that hums and buzzes with life.



Now in stock! Come by today and learn how to transform your garden into a bee-friendly paradise.
---
In House
Garden Design


We will be happy to provide you with a design for one small bed
(up to 400 square feet) for a nominal fee.

Please click here to read more, including what preparations are needed before you visit us. Then, call (650) 851-1668 to schedule your appointment!

---
Recycle Your 1 Gallon Pots With Us!
Be Eco-Friendly!

Please bring back your "clean," unbroken black, 1 gallon sized nursery pots when you visit. We will reuse them and keep them out of the landfill! Pot manufacturing uses OIL and other natural resources that can be preserved by recycling pots for reuse. Please note we can only accept 1 gallon pots in reusable condition. Please do not litter our parking lot with other sized pots.


We Need Your 1 Gallon Pots!




---
Garden Design Service




4 Hr Consultation "Package" for only $300!
$50 Plant Credit Included with Report for this Amazing Value!



Would you like to answer the call of the wild and go native? Consider having our Garden Designer work with you on achieving your goals.

Yerba Buena Nursery offers a special on-site consultation to help you convert your garden into a native plant paradise. We will send our designer to your home where we can properly assess the conditions in your garden and create a design plan unique to your home.



Click Here For More Information

---
"Like" us on Facebook!



Yerba Buena Nursery is now on Facebook. Click here or on the link below to visit our page and "like" us to view exclusive photos and up to date news on what life is like at the World's Most Beautiful Native Plant Nursery.



---

Penstemon heterophyllus
'Margarita BOP'

Gift Certificates
The Perfect Gift!

Shopping for your favorite gardener? Looking for the ideal gift for a housewarming present or birthday? Give the gift of Native Plants!

Gift Certificates from Yerba Buena Nursery can be ordered in any denomination. Call (650) 851-1668 to order a Gift Certificate and we will mail it to the address of your choice. You can also pick one up in person when you visit the Nursery.
Check payments are appreciated.

---
Gift Certificates: Gift Certificates can be purchased either in person or over the phone. If purchased over the phone, we will mail the gift certificate to the address you indicate.

We apologize, but there are NO DOGS ALLOWED at Yerba Buena Nursery. We can't risk visits by pets who are strangers, and there is no guarantee of shady parking, so please leave yours at home where they are cool and comfortable. Thank you!
---
Please note: Yerba Buena Nursery is a retail nursery for walk-in customers. We are not a mail order business and we do not ship our plants.